Nancy Frazer
Nancy Frazer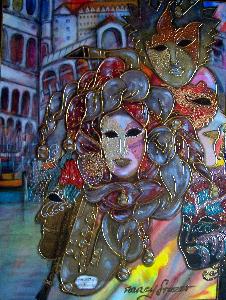 As a self taught artist I enjoy creating my own styles of painting. The use of vibrant colors is the main inspiration for my works. I love exploring the combination of textures with abstract creations.

I exhibit widely, and my works are sold throughout New Zealand and beyond. I also receive regular invitations to contribute to various charitable auctions both in New Zealand and overseas.

In 2008 I was one of the eight artists selected by the NZ Art Guild to display a painting in London in aid of the NZ Shore Plover. An Auction of the paintings was then auction at the residence of the NZ High Commission.

I was invited by Avinki Ltd to exhibit my artworks at the Avant-Garde Showcase held in Hong Kong in February 2009.

In 2009 I was a member of the World Art Foundation based in the USA with a membership of more than 5000 members. In 2010 I was selected to be one of one hundred artists throughout the world to be represented in various exhibitions in America.